Due to the ongoing COVID-19 pandemic, First Friday Feed 2020 is temporarily postponed.
We will provide updates if/when our annual event will take place this year. Thank you for your understanding.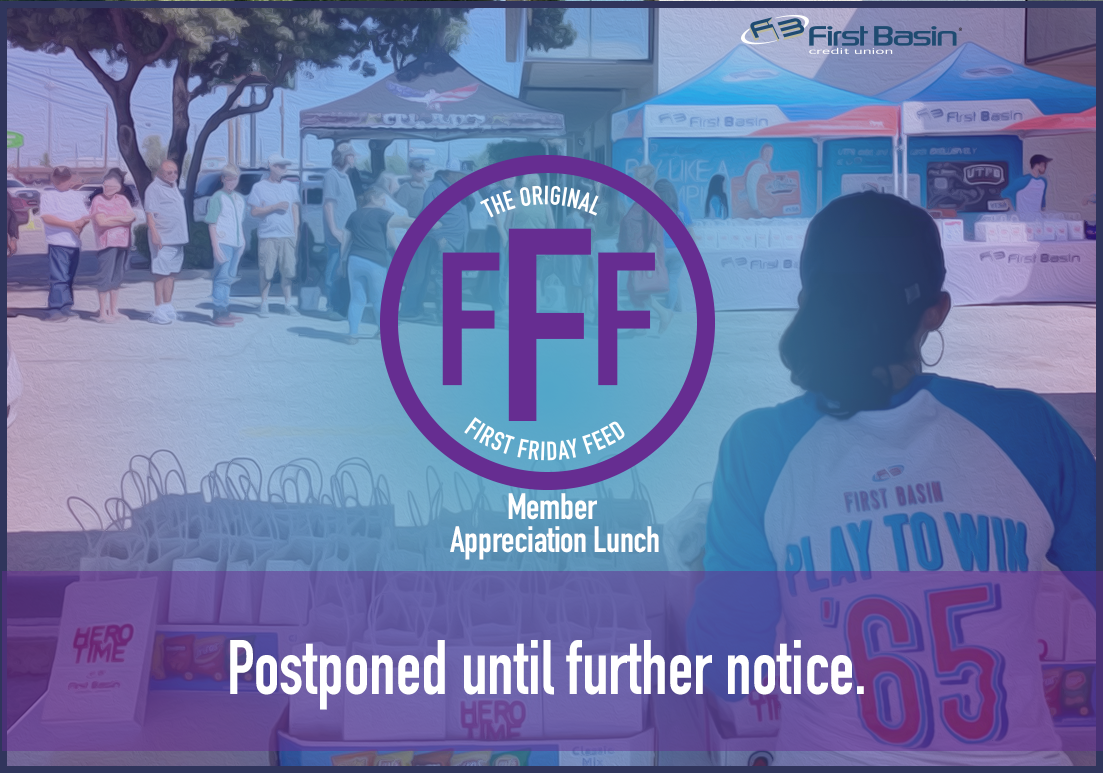 During the warmer months, April through October, we take the opportunity to thank our loyal members with a FREE appreciation lunch. The feed is held the First Friday of each month at a different branch location in Odessa, Midland, Andrews, and now Lubbock! For our members convenience the "First Basin Food Crew" will be conveniently located on site ready to serve.Stop by, grab a FREE lunch, and give us a chance to say "thank you" for being a valued FBCU member.
Below are the dates and locations for all 2020 First Friday Feeds...we hope to see you there!
FRIDAY, April 3, 2020 KICKOFF EVENT - 11:30 am
5509 Andrews Highway, Midland
(Hwy. 191 branch in front of Sam's)
FRIDAY, May 1, 2020 - 11:30 am
713 Golder Avenue, Odessa
FRIDAY, June 5, 2020 - 11:30 am
1205 N.E. 1st Street, Andrews
FRIDAY, July 3, 2020 11:30 am
4217 N. Grandview Avenue, Odessa
FRIDAY, August 7, 2020 - 11:30 am
3316 N. Midland Drive, Midland
FRIDAY, September 4, 2020 - 11:30 am
2740 N. County Road West, Odessa
FRIDAY, October 2, 2020 - 11:30 am
3805 19th Street, Lubbock