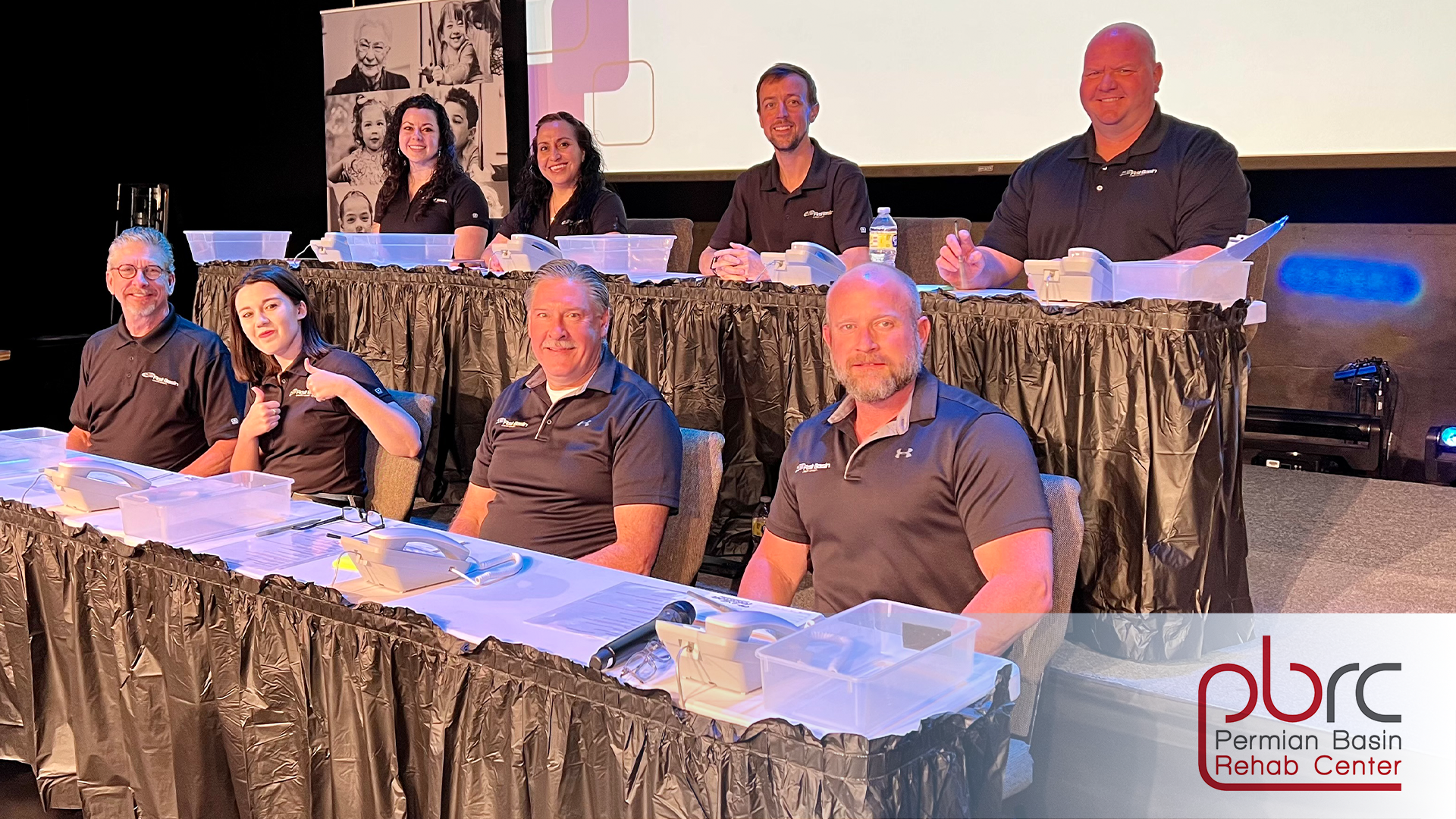 People First
At First Basin Credit Union, it is people First. We care about our employees and members within the credit union, and all those who live in the communities we serve. Giving back is an essential part of the First Basin culture and we focus intently on supporting education and our youth.
We strive to impact our communities and cannot make this a reality without the reinforcement of the FBCU staff. Our employees and senior management volunteer their time to help us in supporting more than 40 nonprofit organizations.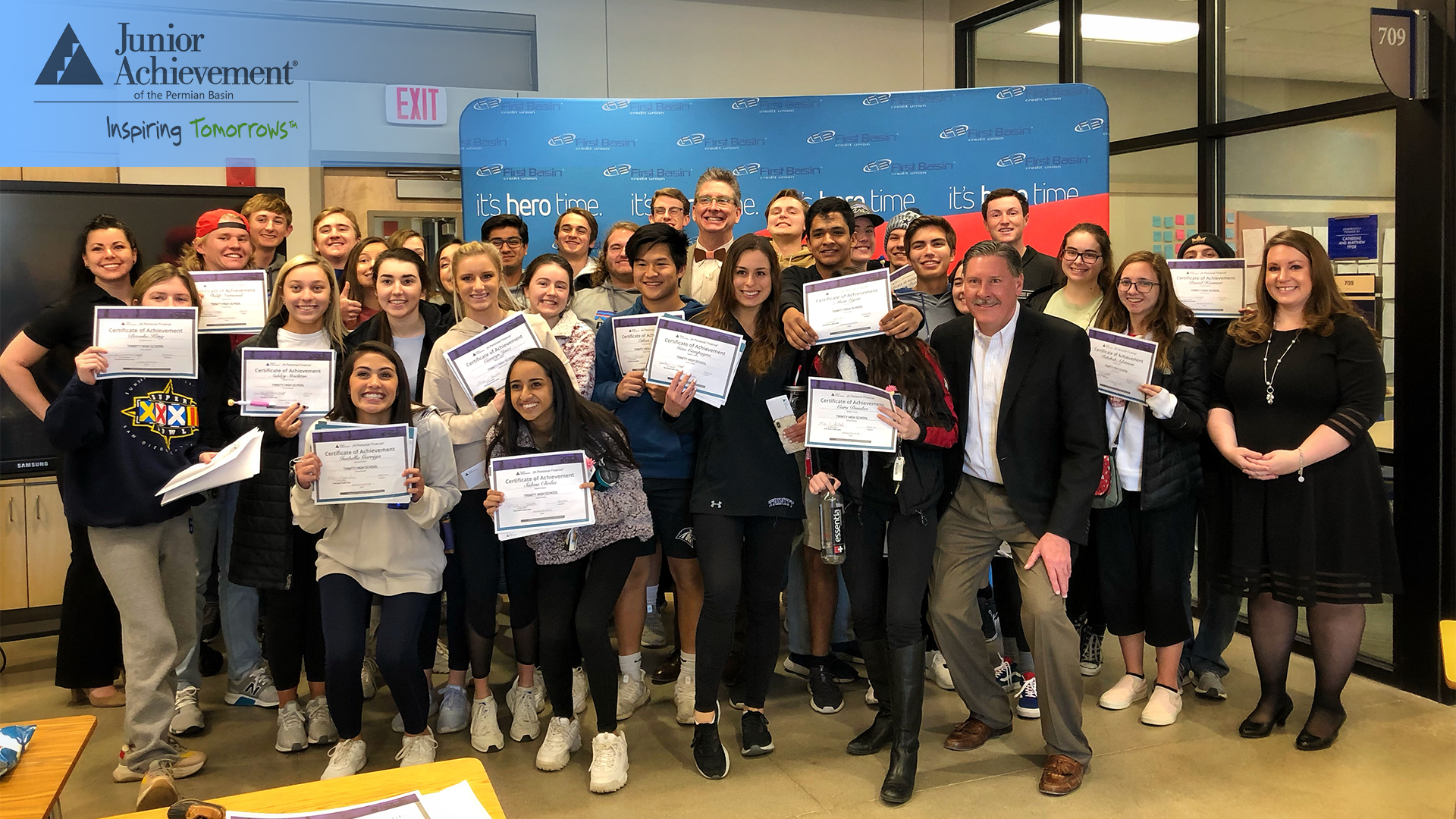 Leading Through Education
Each year, dedicated First Basin staff and senior management walk into six of the high schools in Odessa and Midland to teach personal finance through Junior Achievement of the Permian Basin (JA). After nine years of supporting JA, FBCU has impacted the lives of hundreds and hundreds of students in understanding fiscal responsibility before graduating from high school.

Creating a strong community.
First Basin wants to help write the story of creating a strong community. In 2022, FBCU became a foundational partner of the Odessa College James Segrest Stadium. This multi-phase project is under construction to provide the required amenities to host track and field events. We are also a Corporate Partner of UT Permian Basin Athletics, the exclusive home of the UTPB debit card, and we have officially introduced "FreddyVille presented by FBCU", a fan experience like no other while tailgating at home football games.
As a Corporate Partner of Texas Tech University, FBCU is ready to "Wreck 'Em" with the Red Raiders. We join our fellow local businesses to welcome students back at the beginning of each school year at Hub City Fest on the TTU Campus. First Basin has "Guns Up" when we share who we are with Raider fans and how we can be the best partner in their financial lives – all while we celebrate TTU team spirit at Raider Alley, the heart of Texas Tech's pregame and tailgating on football gameday.
First Basin is also a proud Chaparral and Corporate Partner of Lubbock Christian University.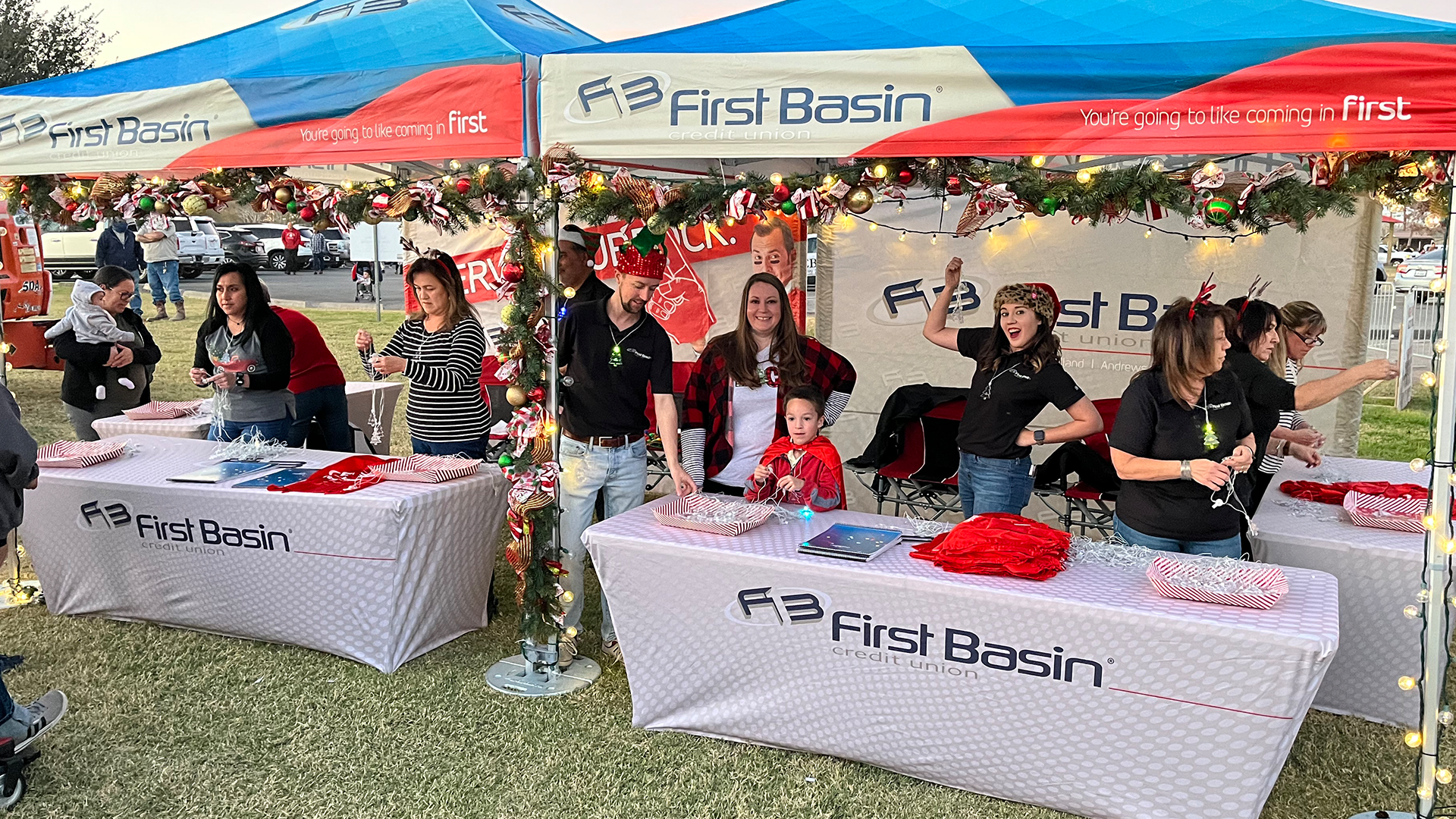 Measurable Impact
First Basin has also been the presenting sponsor of The City of Odessa Parks and Recreation Starbright Village for the past seven years. This holiday-themed extravaganza features more than 300,000 lights for families near and far to enjoy for free throughout the season.
We recognize that a strong nonprofit organization goes hand-in-hand with creating a strong community. For this reason, we show our support to Odessa Meals on Wheels & Senior Life of Midland through sponsorship and volunteerism of FBCU staff helping deliver meals to our senior and homebound citizens. Each year, FBCU also hosts a school supply drive for Rainbow Room of the Permian Basin, an organization dedicated to assisting foster children and those children involved in CPS care.
In all we do, the goal of First Basin Credit Union is to make an impact today to influence the future of tomorrow.