Add some Credit to your Life
How would you like the best-looking credit card in the Basin that is also good on your finances? Visit any of our branches to order one of our five brand new designs, upon approval of the VISA Classic or VISA Premier Credit Card.
The First Basin VISA Classic is our introductory card with a low 11.90% interest rate – an excellent option to build good credit.
The First Basin VISA Premier offers members an increased credit limit with a 9.90% interest rate.
FBCU credit cards have no set-up or annual maintenance fees.
Extra Awards Cash Back Program allows you the option to earn money on your FBCU credit card. Enroll here to earn one point for every dollar spent on your Classic or Premier card.
Get started by completing an online credit card application or by visiting any FBCU branch.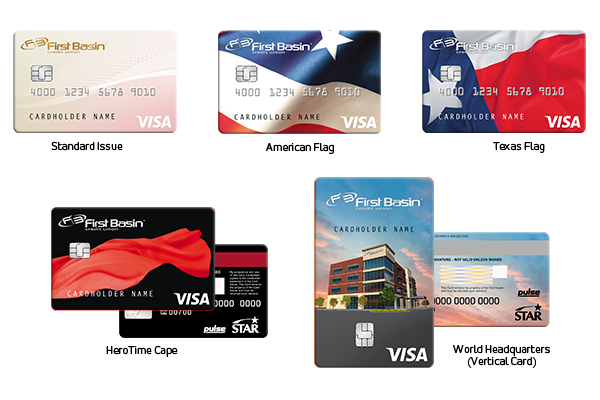 Be sure to use our
Online Banking
platform to take full advantage of your finances. You may check your card balances, extra award points, and make money transfers all from the convenience of your computer, tablet or smart phone.
*Subject to credit approval