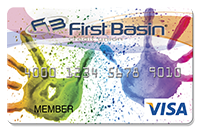 INSTANT ISSUE VISA® DEBIT CARDS
Checking account holders can visit our West County Road or Midland Drive locations and receive a personalized VISA® Debit Card on the spot. We have 11 custom designs to choose from.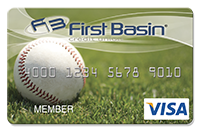 INSTANT ISSUE VISA® CREDIT CARDS
Show your love for America's favorite pastime with our all new Instant Issue baseball lover credit card. Simply take a few minutes and complete our online credit card application and get your personalized card the same day*. Not a fan of the game? Choose from 11 designs and start using your card immediately.
*Upon Approved Credit. Instant Issue cards are available at the West County Road & Midland Drive locations only.